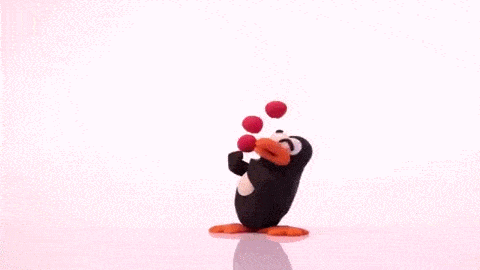 Since April 2015 I've been working on a project that means the world to me. The story of Heloise and Abelard was one I first became aware of as a teenager (so quite a while ago) and even then, as an aspiring screenwriter, I knew I wanted to write about it. So after many years of stalling I decided to begin. I was ahead of schedule with my crime novels and thought if it was ever going to happen, it was going to be now.
I spent around eighteen months doing the research for what is now known as Devotion, and then started writing it as a TV series before coming to the conclusion that as someone with no screen credits, it would be unlikely to be produced. So I decided to write it as a historical novel. It seemed to make more sense but mostly I just wanted to stay in that world as long as possible. As much as I enjoy my job, I've never loved project as much as this one. I buried myself in it completely, losing all interest in everything else. But about 240,000 words and two drafts later, I realised it was going to take a long time to get it right and if I ever wanted to earn any more money, I'd probably have to do something else too.
So earlier this year I self-published Murder in Slow Motion, the fourth instalment in my crime series, as well as signing a contract for a standalone, No Place Like Home, which will be published by Bloodhound Books in August. But these projects were already finished before I started Devotion and it felt like I needed to not only step away from Devotion for a while to get a bit of distance, it was also time to do some of the other things I'd wanted to do.
Playwriting has always been something I wanted to do but other than a few half-hearted attempts, I hadn't really done anything. I don't know why as theatre is one of my favourite things. But I was determined to actually do something this time possibly spurred on by my friend Tas whose advice was to 'Just fucking do it'. So I found a few competitions (having a deadline often helps with motivation) and wrote a ten minute script called Feta Friday, and am now writing a full-length play. They might not win any prizes (they might not even be done by the deadline) but at least I'm doing it. And it seems a little motivation goes a long way. I'm now also applying for a place in a writers group at the Royal Court, have just outlined a new crime novel which I hope to start writing soon, have written an essay for a magazine about our legacy after death, and have a couple of screenplays lined up.
It's good to be excited about work (and probably a good thing to not stay hidden in twelfth-century France all the time), but I have to wonder, am I setting myself up to fail? How many projects can you balance at once?  Is it possible to keep so many characters and worlds in your mind all at once? I suppose time will tell. I might end up with several mediocre projects or just run out of steam and end up with several unfinished projects. But I won't know until I try and anyway, I've always wanted to have a go at juggling.